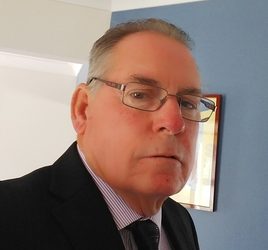 Areas of expertise
Business transformation
Restructuring and turnaround
Integration
Growth strategy
M&A transaction support
Education
Quality Management & Assurance
Management System Auditing
Business Management
Occupational Health and Safety
With over 25 years of experience in entrepreneurship, Quality and Safety management, business planning, financial analysis, operations, and decision analysis, Vince has the breadth and depth of experience needed to quickly understand entrepreneurs' businesses and craft the most suitable solutions.
Having being in business for himself  Vince is aware how challenging business can be. He is also very aware of the importance of a business management plan.  To further his experience with business he also has had hands on experience building and selling businesses from the ground up.
Vince has a solid background in Workplace Safety and Quality Assurance for over eleven years. He has practical experience in creating and implementing OH&S procedures to the position, and fifteen years practical experience in Quality Control management.
Vince endeavors to keep abreast of the latest standards in workplace safety. In addition to his formal qualifications, He has extensive experience producing, executing and maintaining policies and procedures in Quality Assurance. The same skills are also applied to Health and Safety, to keep employees safe and healthy in the workplace. This includes implementing and  First Aid training and management.
Vince's experience in preparing Risk Assessments, Safe Work Method Statements and Site Standard Operating Procedures demonstrates his ability to marry an organisation's internal processes and procedures with legislative obligations.
He is very passionate about Quality Assurance and Workplace Health and Safety and given the opportunity, He always apply s himself with energy and enthusiasm utilizing all skills to this position.