Why Schapel for your Quality Management System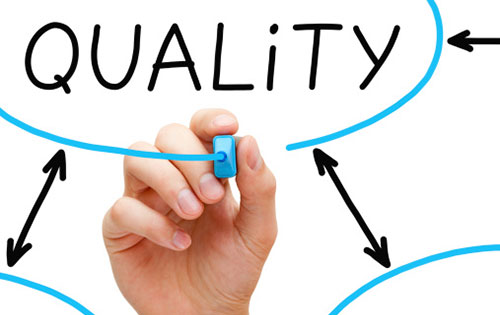 A quality management system (QMS) is a collection of business processes focused on consistently meeting customer requirements and enhancing their satisfaction. It is aligned with an organization's purpose and strategic direction (ISO9001:2015). It is expressed as the organizational goals and aspirations, policies, processes, documented information and resources needed to implement and maintain it.
We will work with you to build a sound (QMS) system reflecting your Quality views, this will include:
Documentation of policies, processes, procedures and standards this will result in everyone understanding the business.
Documentation of the organization structure with clear position descriptions for all associates will result in all personnel understanding their duties and responsibilities and how they relate to each other.
Ownership will be clearly defined for all tasks. This will eliminate the so-called slipping between the cracks
Orientation training will be provided for new personnel in maintaining your (QMS)
Team moral will improve, with greater satisfaction and less aggravation
Action -Plan input and development.
There will be continual improvement in your productivity.
Simple routine tasks will be provided with a proven procedure.
Improved efficiency and effectiveness will be demonstrated by measuring improvement
Project Phases (QMS)
The project schedule will be as agreed between an organisation and Personal Quality Services. However, the project plan will include the following five phases:
Proposal Phase
Review Phase
Development Phase
Implementation Phase
Certification Phase.
Proposal Phase
Initial discussions with company representative(s) to confirm scope of project
Personal Schapel Consulting Services will submit a written proposal based on these discussions.
Review Phase
Establish the reasons for undertaking this Quality initiative, develop a project plan and confirm management commitment
Review company's current business objectives, organisational structure, policies and procedures
Confirm that the expectations of the company's clients/customers (both internal and external) are met. MAUS Software, Quality Management Proposal discussed.
Development Phase
Confirm appointment of the company Quality Consultant
Conduct awareness briefing to introduce company personnel to process improvement
Revise the company's business objectives, organisational structure, policies and procedures to ensure maximum benefit to all concerned and compliance with ISO 9001:2015
Prepare a company Quality Manual (relating Quality Policies to Quality Procedures)
Prepare company Quality Procedures (Processes, Methodologies, Work Instructions, tools, techniques and standards)
Prepare document management and change control procedures
Prepare internal audit procedures and an audit schedule 8. Prepare a training program for all staff (including a staff induction package).
Implementation Phase
Review and issue new and revised policies and procedures
Introduce all staff to new and revised policies and procedures
Confirm that new Quality Management System is compliant with ISO 9001:2015
Train all staff to comply with new and revised policies and procedures.
Certification Phase
Conduct internal Quality System audits to confirm readiness for third-party audit
Conduct management review of audit results
Perform corrective actions
Select certification agency and schedule third-party audit of Quality System
Encourage continuous improvement.